YOU ARE VIEWING THE SEGA GAME GEAR PAGE
Use the Buttons shown below to navigate your way to the various SUB sections of the Game Gear Page.
512KB Cart 8M-Bit Cart Cart PCBs -=GG PCB=-
For a detailed overview on Memory interfacing and Memory Mapping concepts used by the Nintendo Gameboy & Sega GameGear.....
Click the Link Below:
http://www.digital-circuitry.com/8-bit_Memory_Mapping.htm
-=My SEGA Game Gear PROMO Video =-
(See the "MEDIA" page for a Downloadable Hi-Res Version)
My Custom FLASH based SEGA Game Gear Screensaver
SEGA True Type Font Download (TTF Font)
Check Out the RETROMAGS.com Website and view the "SEGA Visions" Magazine.
See some great coverage on the Game Gear from back in the 90's.
http://www.retromags.com/forums/files/category/3-sega-visions/
Below is SEGA Visions Issue #4 covering the Game Gear Handheld.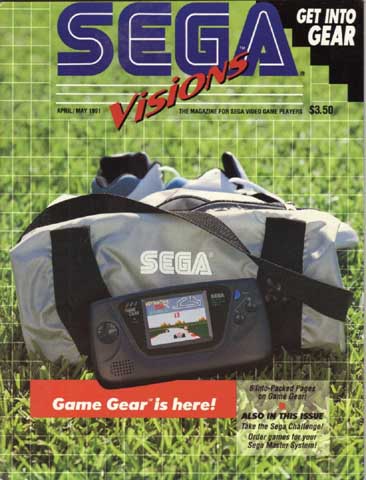 http://www.retromags.com/forums/files/download/640-sega-visions-issue-04/